Company introduction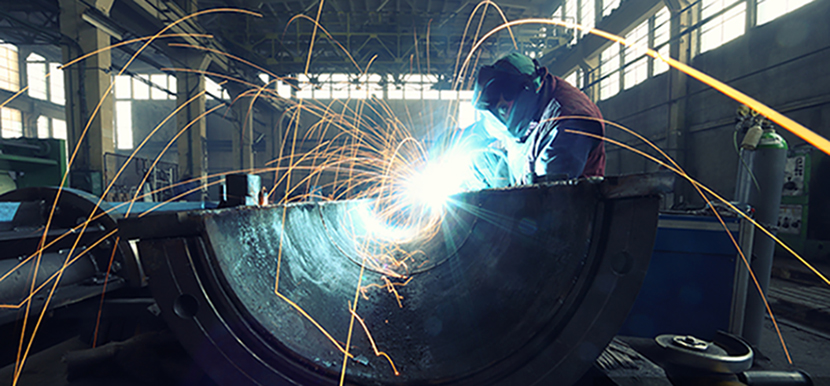 WUXI DATANG WELDING&CUTTING MECHANICAL EQUIPMENT CO.LTD is a high-tech enterprise specializing in the production and sales of welding and cutting equipment and H-beam production line. As a welding equipment suppliers, we continuously research and develop a series of advanced and practical equipment, absorb the advanced technology and technology at home and abroad, provide welding equipment sales and services, and meet the requirements of customers. The products are suitable for pressure vessel, petrochemical, power station, heavy machinery, shipbuilding, steel structure and other industries.
Welding equipment drive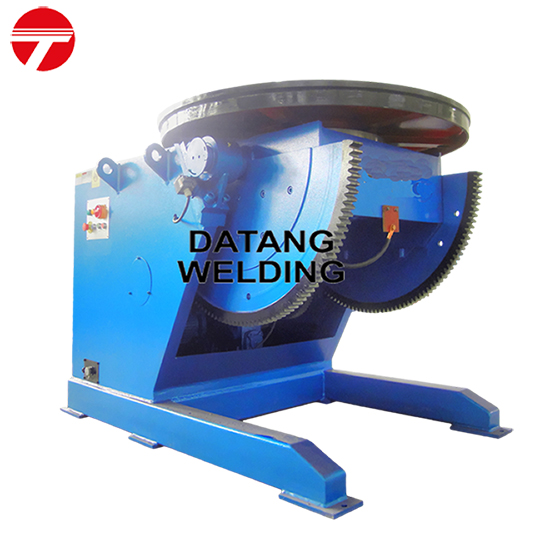 The rotary motion of the positioner table of welding equipment is mostly driven by DC motor and CVT. There are two ways to drive the tilting motion of the welding equipment table: one is to drive the table to tilt through the sector gear after the motor is decelerated by the reducer, or to tilt the table through the screw pair; the other is to use the hydraulic cylinder to directly push the table to tilt.
These two kinds of driving methods are applied, and the motor drive is more common in the small positioner. The tilting speed of the worktable is mostly constant, but the positioner used in space curve welding and space surface surfacing is stepless speed regulation. In addition, in the control circuit of the drive system, there should be stroke protection, overload protection, power-off protection and table tilt angle indication and other functions.
For the positioner of welding equipment, the upper worktable together with the rotary mechanism is supported on the base through the tilt axis. The worktable rotates at the welding speed, and the tilt edge is inclined at a constant speed within 140 ° through the sector gear or hydraulic cylinder. It is applicable to the overturning and displacement of 0.5-40t weldment. Good stability, generally not fixed on the foundation, easy to move, suitable for the turnover of weldment within 40t.
Safety of welding equipment
The control part of welding equipment positioner is equipped with linkage interface for automatic welding and conductive device to avoid welding current passing through the transmission parts such as bearings and gears. The resistance of the equipment shall not exceed 1 m Ω, and its capacity shall meet the requirements of welding rated current. Electrical equipment shall comply with relevant provisions of GB / T 4064.